Multiple GDS Integration
STAX offers best-in-class and deeply integrated with multiple GDSs, API services and can auto-import tickets for IATA & non-IATA from Amadeus, Galileo, Sabre, Travelport, WorldSpan, and other online booking engines.

Browser based & Online
Region's first browser-based, Cloud system mean that STAX can be accessed from any device (either PC, iPad, or any Android tablet) from anywhere, without any additional software, and without compromising data security.

Modular & Scalable
STAX offers interactive modules, accurate accounting, and streamlined processes. Select the modules that you require at the moment, and add modules as you expand your business, making STAX cost-effective It is a perfect scalable solution for your business.

Smart Credit Controller
Get automated email alerts when customers are reaching their credit limit so you can have crucial information ahead in advance. Also, get automated alerts for your credit limit for LCCs. STAX is an effective credit control system for your business.

Auto BSP Reconciliation
One of our most loved features - STAX, automated BSP reconciliation method tracks all the transactions and gives a summarized report that helps in easy flow of data and saves your employees tens of hours so they can focus their energies on other tasks and improve productivity. It can automate in all aspects of reconciliation, regardless of transactions volume.

100+ Reports / 10+ Dashboards
A cloud-based reporting solution that simplifies the business processes with intuitive 100+ reports and built-in dashboards providing actionable insight that will help you to manage invoices, expenses, and other features easily.
About STAX
Smart Travel Accounting Software is a feature-packed accounting software which helps you to manage cash receivables, payables, banking, inventory, timesheets, and business contacts and generate reports in a single dashboard.
The travel accounting software acts as an integrated platform for end-to-end financial solutions for travel agents, companies and agencies.
It can be used for any travel related business. It addresses multiple pain points that most travel agencies and accountants face and provides simple and elegant solutions for each of them. STAX specializes in the travel agency accounting system and travels ERP systems development.
It is built in house from the ground up using Microsoft's robust ASP.NET platform, by our team of expert developers, which guarantees stability, performance and data security, and is continuously updated to add new features and enhancements.
Modules

Flight booking
Auto import tickets from multiple sources and manage flight bookings.

Reports
Generate from our 100+ built in reports in either HTML, Excel or PDF format.

Core Accounting
Features such as Customer& Supplier statements, Account statements, Cash & Bank Management, Bank Reconciliation and Final Accounting reports.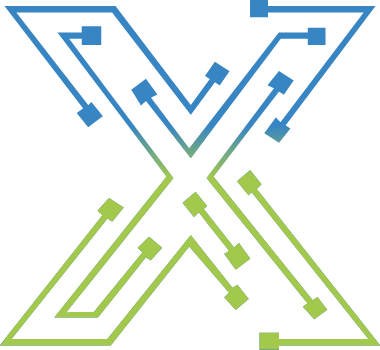 Tours and Holidays
Create custom tour packages & itineraries or use our built in Hajj & Umrah package creator.

Cargo
Specifically designed for travel agency cargo operations providing ease of management.

HR and Payroll
Manage staff documents & leaves, and generate WPS compliant file for salary transfer in one click.
Our Clients

Abu Dhabi, UAE

Abu Dhabi, UAE

RAK, UAE

Dubai, UAE

Al Ain, UAE

Doha, Qatar

Doha, Qatar

Abu Dhabi, UAE

RAK, UAE

Doha, Qatar

Doha, Qatar

Doha, Qatar

Doha, Qatar

Doha, Qatar

Abu Dhabi, UAE

Abu Dhabi, UAE

Bahrain

Damam Saudi Arabia

Doha Qatar